Featuring Emanuel Sandhu
Two-time Olympian and three-time Canadian champion, Emanuel Sandhu describes himself as a perfectionist with a two-sided personality.  Recently when he and Debbi Wilkes chatted about his life and career, even the COVID pandemic could not suppress his optimism, curiosity, and love of adventure. For Emanuel, ballet and skating were perfectly intertwined both in his soul and on the ice to create an unforgettable combination of athleticism and artistry.  Join Emanuel and Debbi for this revealing and inspiring conversation.
Transitioning Forward into a Skater's Future
by Don Knight, Olympian, World Medalist and 3-time Canadian Champion
I have been very fortunate and have had a wonderful career and life.
I attribute a lot of it to the basic foundation that all began from my first private lesson with Ellen Burka in Dundas, Ontario right through the years of training with Mrs. Burka, Dennis Silverthorne and Sheldon Galbraith, all of whom are Skate Canada Hall of Fame members.  These years helped to develop my discipline, direction, and the ability to focus on a goal, and habits that have stayed with me my entire life.
The results of that training at that time allowed me to compete in five World Championships, one Olympic Winter Games and earn three Canadian titles, one North American title and a Bronze medal at the World Championships. All of these accomplishments were done in the 1960's—a completely different era of the sport.
From that point, I turned professional at the age of 19 and from 1967 to 1980, I had a 13-year performing career with Ice Capades and Holiday on Ice in Europe. It was a wonderful time for ice shows worldwide, they were popular and employed a lot of skating performers. Back then, they were large traveling shows with 100 people on the road together, including skating performers, backstage crew, musicians, and management. We performed 10 shows a week, 40 weeks a year, averaging more than 400 performances each year. It was a wonderful and glorious time of the ice show era.
From there, I settled in Burlington, Ontario. With my business partner, we opened and ran six Pizza Delight franchises for 23-years. This was not always easy, although when things got tough, my skating training often kicked in to help me stay disciplined and focused to make it work.
My biggest message to this generation who are training and competing is… skating doesn't go on forever.
From my experience, I highly recommend having that active mind and physically strong body with the training discipline that you have developed and take the time and effort to "crystal ball" ahead five to ten years. Try to imagine just where and what you might want to do and just where you want to be in the future. Be pro-active in your destiny so that you won't be reactive when competing or performing comes to an end. Have a plan and use all the positive developments you have acquired and, believe me, you have developed many from the training you have experienced. If you are not doing any self-educating courses, you might want to investigate.
The training you have had is an education in itself and a positive one, even if the results aren't what you might have wanted on the scoreboard. The work, effort and discipline you have put in are all positive points in your personal well-being.
Now you have time, and the strengths you have acquired on your side. Use them and continue to develop them in whatever field that you desire. Keep that determination and focus to improve and be a better person and a contributor to any venture you choose post-skating. The transition for some will be easier than others, but the training you have had along the way will set in and your target will be attainable.
From one who was fortunate enough to be part of this skating world from the past and who has made many transitions, might I wish all of you the very best in your future transitions in life.
Don Knight – Skate Canada Hall of Fame Member
Although he retired from amateur skating at the young age of 19, Donald Knight left his mark on the sport during the 1960s. In 1961, he became the Canadian Junior Champion when he was just 13 years old. For the next six years he finished on the podium at the senior Canadian championships, placing 3rd in 1962, second in 1963 and 1964 and was crowned champion for three straight years, 1965-1967.
A master of the compulsory figures, the native of Dundas, Ontario's legendary work ethic enabled him to become an all-round skater, incorporating powerful jumps, spins and intricate footwork into his programs. He represented Canada internationally with distinction as well, capturing the 1967 North American Figure Skating Championships title. His first of five appearances at the ISU World Figure Skating Championships, came when he was just 15. In 1965, he finished 3rd and earned a bronze medal for Canada. At the 1964 Olympic Winter Games, he placed ninth.
Regarded as one of the skating world's most passionate ambassadors, Donald's later career included touring professionally with Holiday on Ice and Ice Capades. A true gentleman, he continues to inspire young skaters today with his enthusiasm and passion for the sport as a coach with the Burlington Skating Centre.
Inducted into the Skate Canada Hall of Fame 2008.
Plan B: The Plan Most Fear but Often Brings Us Joy
by Barry Soper, Canadian Ice Dance Champion 1971-1974
A major British Columbia/Yukon (BC/YK) Section event was slated for Saturday, May 2, 2020, however, as has happened to so many skating events across Canada and around the world, the event was cancelled because of the COVID-19 pandemic and the Provincial Government and Health Authorities 'Stay At Home' directives.
What event was that? The Skate Canada BC/YK's Annual Awards Evening, which has expanded into the BC/YK's Section Awards Evening & Hall of Fame Induction – 7th edition.  Alas, it was not to be.  The event has been postponed until 2021.
Another event not to be, were hosting responsibilities for my wife, Louise and I, at another Skaters' Reunion of Capilano Winter Club and North Shore Winter Club skaters of the 1960's and 1970's. The reunion was to further celebrate and visit with long-time skating friends Jay Humphry, and Elizabeth (Betty) and John McKilligan, all of whom were to have been honoured by the BC/YK Section the night before their well-deserved induction into the British Columbia Figure Skating's Hall of Fame.
Jay, Elizabeth and John were part of that winning Senior Group with Karen Magnussen (Senior Ladies), and Joni Graham and Don Phillips (Senior Ice Dance) at the 1968 Canadian Figure Skating Championships, hosted in Vancouver. For the 'history buffs', this National Championship saw the emergence of Toller Cranston in Senior Men, causing quite the stir, but that's a story for another article.  Rounding out the 1968 World Team that year was David McGillivray, Linda Carbonetto, Donna Taylor & Bruce Lennie, with Steve Hutchinson and Lyndsai Cowan added to Canada's Olympic Team in Grenoble, France.
In the Builders' category, due to be inducted, were Diane Nielsen (a former BC/YK Section Chair) and Granville Mayall (former Skate Canada President, 1959-61, who was inducted to Skate Canada's Hall of Fame in 1992). Louise and I remember reading Granville's name on the trophies awarded to the Novice Ice Dance Champions of Canada when we won that event in 1967, in only its second year at the national competition, which leads into the main reason for writing this piece for the Skate Canada Alumni blog.
You see, something rather 'novel' (albeit rapidly becoming more popular in this day and age) took place that day: A veritable Happy 70th Birthday Parade for Benita (Cave) Anderson, my former skating partner before Louise Lind. Benita and I were partnered by coach Alex Fulton in March 1966. What was so cool about May 2nd, 2020 was to see well over two dozen honking cars and flashing lights with cheering family and friends plus lots of banners and hoopla driving right by Benita's home in West Vancouver to wish her a HAPPY BIRTHDAY! This event was organized by Benita's four lovely daughters, Julia, Stacey, Brooke, and Hailey, and stepdaughter Shaina. The parade of celebrant-laden cars stretched the entire length of her cul-de-sac street, as evidenced by the enclosed photo, all in party mode! Another photo captures Benita making the best of the moment, complete with COVID-19 social distancing protocol!  And another has Benita's eldest daughter Julia 'capturing the Plan 'B' celebration moment for her much-loved mother!
Why I wanted to give a special shout out to Benita is, besides remaining a very good friend to this day, as well as being an accomplished singles skater in her own right (3rd Novice Ladies in 1966), Benita was one of those countless female skaters who 'took one for the team' by partnering with male dancers like me, when the skating skills were, shall we say, 'primitive' or 'early stages'. How many of you reading this blog were one, or know of one, of the many talented female figure skaters who helped male skaters get their experience in ice dance early in their career only to see that male dancer be partnered with someone else with whom they skated for several years, perhaps becoming one of Canada's many successful ice dance teams?  That goes for pair skating, too, of course!  Thank you, Ladies – to all of you!
Again for the 'history buffs', although Benita and I achieved an element of success in that very first National Novice Ice Dance Championship by placing second to deserved champions Lynn Peckinpaugh and Michael Kostynuk, with Beth Ralbosky and Richard Dowding placing third, Benita's third-place finish in Novice Ladies that year translated into her wanting to focus on Singles which, in turn, resulted in her 'lowering me over the side' (as my comedian sister Meg would say). However, Plan B resulted in me being partnered with Louise Lind, the beginning of an eight-year competitive career and six national titles, and, even better, my life-long partner! We married in 1971, retired from competitive figure skating after our fourth Senior Canadians' title in 1974, bought our first home in 1975, and began our family of four children in 1976.
Candidly, Plan B has been wonderful to me for most of my life! And I have neither forgotten nor undervalued the key role Benita played in skating with me at an important stage of my ice dancing career, and what her 'sacrifice' meant in preparing me for my partnership with my eventual life-long partner, Louise!
Thank you, Benita!
Iron Lung
by Paul Dore
In 1952, at the age of twelve, my father fell into a delirious state. Doctors came and went, so many that they became a blur to him. It was determined that he had a brain tumour, and preparations were made to consider surgery. He was rushed to the hospital, and at the last moment, another doctor suggested that they should perform a spinal tap.
The spinal tap indicated that he had polio. Another ambulance ride brought him to the Hamilton General Hospital, where all the polio cases were being treated. At this point, my dad was now in a coma.
Polio is a disabling and life-threatening disease caused by the poliovirus. The virus spreads from person to person and affects range from 72% not having any visible symptoms to a smaller proportion that will develop Meningitis or paralysis. The virus usually attacked muscles in the legs but also could damage the muscles of the head, neck, and diaphragm. An infected person may spread the virus to others immediately before for weeks after symptoms appear. Major outbreaks occurred in the late 19th century in Europe and the United States. The virus especially hit children hard, and a vaccine was finally developed in the 1950s.
My dad remained in the coma for six weeks. Three doctors were caring for him, and two of them wanted to place him into an iron lung. A mostly obsolete mechanical respirator, an iron lung enabled a person to breathe on their own in a normal manner, when muscle control was lost, or the work of breathing exceeded their ability. The decision these medical professionals had to make was a difficult one, and one they probably had to make on a regular basis. The iron lung could have potentially saved my dad's life, but once you went into one of those things, there was no coming out.
My dad wrote about a vivid recollection of when he was in the coma. He remembered the dimly lit room and the sparse furniture. He travelled from his body and above everyone in the room. Above his parents and the doctors standing in a semi-circle around his hospital bed. Floating near the ceiling, he watched as a priest entered the room. Listened as the priest gave him last rites. He watched his parents in mourning.
The one doctor who was against placing my dad into the iron lung persisted. I wish I knew his name. My dad emerged from the coma, but the right half of his throat was paralyzed, as well as his right arm and leg.
The hospital room was overcrowded with other children, and every morning and evening came the treatments. The nurses were incredible, understanding how difficult it was for all the children, and played games after the treatment. My dad even instigated wheelchair races down the hallway. As my dad said, "The nurses and doctors simply wouldn't allow us to think of ourselves as sick, but as loyal young soldiers on the road to someplace better."
There were gruesome realities. Across the hall from my dad, a football player from the Hamilton Tiger-Cats was placed into an iron lung. If my dad behaved, they wheeled him across the hall to talk with him. One morning, my dad asked a nurse if he could be wheeled over to speak with the football player. But he was gone along with the iron lung. Death had come early to his young life, and he developed a strong determination to survive.
Six months later, my dad was released from the hospital. He required a wheelchair, his voice affected by the throat paralysis, and the muscles in his right leg had been diminished and stagnated. Anyone that knew my dad wouldn't be surprised to know that even at twelve years of age if there was a possibility he could walk again, he simply wouldn't except not being able to walk. The doctors suggested skating as an aid to learning how to walk again.
My grandmother brought my dad to a skating club in St. Catherines. A skating coach, Wally Distelmeyer, took one look at him and saw the desire in his eyes. My dad pulled himself along the side of the boards with Mr. Distelmeyer helping him along and insisting he could do it. After two days, he was gliding by himself.
This began a lifelong career in the sport of figure skating. From there, my dad became a competitive skater. He judged at several World Championships and at the Olympic Games. He was voted in as the President of the Canadian Figure Skating Association (now Skate Canada) and afterwards hired as the Director General (CEO). Over the next twenty years, he created some of the most influential programming, marketing, and event organization initiatives in amateur sport. After he retired, my dad went on to become the Vice President of the International Skating Union, a position he held until he passed away.
My point in sharing this story is that we must endure. There is a life after this. I am not being flippant about this or attempting in any way to downplay the very real scary financial and social implications of our current position. We are quite literally in a life or death situation. Speaking only about myself, I am just trying to take things one day at a time. Trying not to panic. Sure, about once a day, I stop whatever I'm doing and think: WHAT IN THE HELL IS HAPPENING RIGHT NOW?! But, I have a hope that by taking things a day at a day, those days will accumulate. If things get worse, they will get worse, and we will deal with it. I am one cynical bastard, but even I have a hope that if we all work together on this, we will come out on the other side. We will endure.
To become a successful leader, my dad knew that he had to inspire others to join him. To do this, he had an understanding that he needed to learn how to be a successful public speaker. The paralysis of his throat from polio affected his voice, and he was always self-conscious of it. So, he just did the same thing as when he was learning how to walk again. He challenged himself to learn how to work on his voice and use it to inspire others. After he passed away, I had people tell me how they remembered speeches of his from over twenty years ago.
A while back, Skate Canada found a stack of my dad's old type-written speeches. Even though this was spoken in a completely different context, it's still somewhat relevant, even decades later, especially in these times of isolation:
Rather than looking back or to the side in depression, perhaps we should see this as the time to rise up in action and connect our community of motivational systems.
I would like to see a concept of excellence, success, and trust in one another established and promoted at every level. In reality, it is little more than good old common sense, the setting of standards and goals together. None of us can accomplish these goals individually or in small unconnected groups. We must see the excellence in others, join together, set the stage, show the direction, and encourage and acknowledge the collective result.
We shall meet again soon to marvel anew at our wondrous abilities to transcend language and politics. Let us not say goodbye, but instead, we part until we meet again.
And the winner is: First ISU Skating Award recipients revealed
Lausanne Switzerland
July 11, 2020
Yuzuru Hanyu (JPN/Most Valuable Skater), Gabriella Papadakis/Guillaume Cizeron (FRA/Most Entertaining Program), Alena Kostornaia (RUS/Best Newcomer) and Madison Chock/Evan Bates (USA/Best Costume) are the winning skaters of the inaugural ISU Skating Awards for the 2019/20 season. The Best Coach Award went to Eteri Tutberidze (RUS) while Shae-Lynn Bourne (CAN) was crowned best choreographer. Four-time World Champion and Canadian skating legend Kurt Browning received the Lifetime Achievement Award.
Presented by Olympic Ice Dance Champion Charlie White and Olympic Ice Dance silver medalist Tanith White, the digital show on Saturday, July 11, united the nominees from all over the world.
In the category "Most Valuable Skater" of the 2019/20 season, Hanyu was up against Nathan Chen (USA) and Papadakis/Cizeron. The two-time Olympic Champion is one of the most decorated skaters in the history of the sport and now added another prize to his impressive collection.
"Figure Skating is a sport, yes there are shows but we're athletes and competitors. You can't compare with only one skater. There are so many amateur skaters who compete. This is how Figure Skating as a sport is made," the two-time Olympic Champion said. "In almost every moment of daily life, I'm constantly thinking of Figure Skating and I'm always hoping to become better and stronger. I spend every day trying to become better at something that I couldn't do the day before. As an amateur skater, I hope to work hard and deliver the outcomes I desire. As my family, coaches and fans expect from me," he concluded.
Papadakis/Cizeron earned the "Most Entertaining Program" award of the 2019/20 season for their unique Rhythm Dance to "Fame".
"It was really fun, it is a part of our personality that is there. It is inside us, but we've never really showed to the public. At first we had doubts if it was a good idea, but it was fun to go for it," Papadakis said about the program.
"We want to thank you all for this great honor. It's been one of the most fun programs to choreograph for us. Our whole team in Montreal supported us in our choice and they pushed us to go into that fun vibe. The whole team, Romain (Haguenauer), Marie-France (Dubreuil), Sam Chouinard and our dance coach Emilie Josset. They are all so good at what they do and they brought it together what makes this program work," Cizeron added.
The other nominees were Evgenia Medvedeva (RUS) with her "Memoirs of a Geisha" Free Skating (choreographed by Shae-Lynn Bourne) and Kevin Aymoz (FRA) for his Prince Short Program (choreographed by Aymoz, Silvia Fontana and John Zimmerman).
Kostornaia grabbed the prize as the "Best Newcomer". In her senior debut, the 16-year-old struck gold at each international competition she entered including the ISU Grand Prix of Figure Skating Final and the ISU European Figure Skating Championships. "I am really very excited, because this was completely unexpected. I couldn't imagine that I would win," Kostornaia said. "I didn't even find the right words, because I didn't fully realize that this big award goes to me. This award means a lot to me, I know that people support me and now I am even more sure about that. I don't want to disappoint anyone and that gives me even more energy, confidence and motivation to work and improve with every day," she continued.
The other finalists in this category were "quad queen" Alexandra Trusova (RUS) and 2020 Four Continents silver medalist Young You (KOR).
Chock/Bates were awarded the prize for their costumes of their "Egyptian Snake Dance" program, created by designer Mathieu Caron.
"It was really important for us to make sure that our story was clear. We wanted to make sure that our costumes emulated our characters very well," Chock commented. "I wanted my dress to feel like snake skin on my skin and I think Mathieu and his team did an incredible job. For Evan's as well. He was the traveller, the charmer who enticed me the entire program so his costume is like he has been travelling, so there are rips and tears, but in a fashionable way," she added.
"We have been working together for several years and our collaboration is very natural. Madison comes to me with inspiration pictures, colors and details that are important to her," Caron explained.
Also nominated were Yuzuru Hanyu's "Origin" costume (designer: Satomi Ito) and Anna Shcherbakova (RUS) with her colour-changing costume (designer: Milena Bobkova).
In the "Best Coach" category, Eteri Tutberidze, who coaches among others Kostornaia and Shcherbakova, was nominated alongside Rafael Arutyunyan and Brian Orser. "Obviously, for me as probably for each coach this (award) is the recognition of a path already done, work already done. Even more so as my competitors were very worthy. It was an honor already to have been nominated," Tutberidze said. "We are just trying to do something useful every day under the given circumstances. The secret of our work is very simple – we love what we are doing, there is nothing else."
Tutberidze's current students include as well World Junior Champion Kamila Valieva (RUS) and European bronze medalist Morisi Kvitelashvili (GEO). She formerly coached Medvedeva and Trusova as well.
World Ice Dance Champion Shae-Lynn Bourne won the "Best Choreographer" award. She had crafted programs for Medvedeva, Mariah Bell (USA), Shoma Uno (JPN), Rika Kihira (JPN) and many other top skaters. Her "Memoirs of a Geisha" program for Medvedeva was nominated in the "Most Entertaining Program".
"I have such a passion for the ice and that glide. I love sharing the ice with people that have that passion and feel that joy and freedom," Bourne commented. "What I love most is getting to know the skater and bringing out who they are, no matter what the story is that we decide on that the audience gets to see who they are. That's the best part and that's for me when the goose bumps come. It's what makes this job forever enjoyable. I always look forward to the next one."
The other nominated choreographers were Marie-France Dubreuil (CAN) and Lori Nichol (CAN).
Finally, Kurt Browing received the Lifetime Achievement Award. The four-time World Champion made history as the first skater to officially land a quadruple jump, the toeloop, in competition. He is also known for his qualities as a performer, for example for his unique interpretation of "Singing in the Rain". Browning also has choreographed programs for top skaters.
"Honestly just thank you skating world, we're all family and we all love each other and all support each other and I just love being part of this big wonderful family and doing everything I can," Browning said. "One of the things I am proud of is longevity. I forget to quit.  I am so thrilled with the sport that I never want to quit and I want to be connected to figure skating for the rest of my life. I am thrilled and honored to be sitting here and talking about my career."
The show that was produced by Art on Ice featured many additional highlights such as guest star Aloe Blacc performing his new single "My Way", which is part of his new album "All Love Everything", that will be released on October 2, 2020.
Based on the results and experiences from the ISU Grand Prix of Figure Skating Series, ISU European Figure Skating Championships and ISU Four Continents Figure Skating Championships of the 2019/20 season, a long list of Candidates was selected by the ISU Skating Awards Selection Commission.  The long list of Candidates was then subject to online voting by the public, ISU Members and media, each contributing to 1/3 of the vote and based on the votes, three nominees per category were announced.  The six former Figure Skating Champions Eric Radford (CAN), Lu Chen (CHN), Surya Bonaly (FRA), Miki Ando (JPN), Tatiana Navka (RUS) and Todd Eldredge (USA) composed the Jury that had the final say and voted for the winner.
Re-watch the show on demand and relive the excitement on the ISU Skating Awards page.
Blaine Moore
Sunday, April 10th, 1960
–
Monday, July 13th, 2020
Frederick "Blaine" Moore, of Sarnia, passed away unexpectedly July 13, 2020 at London Health Sciences Centre – Victoria Hospital at the age of 60.
Survived by his mother Jacqueline Moore and step-father Bill Pinkerton of Tiverton, sister April (Ed) Martin of Palmerston, brothers Curtis (Kimberley) Moore of Tiverton and Mark (Marie Claude) Moore of Sarnia. He will be missed by his nephews Justin and Michael Moore and nieces Annie Martin, Corrine and Eve Marie Blouin-Hudon, and many aunts, uncles, and cousins.
Blaine was a devoted and accomplished coach, teaching skating professionally for 42 years. He will be missed by many friends in the skating community around the world.
Blaine was predeceased by his father Fred Moore and nephew Benjamin Martin in infancy.
A private family service was held with interment in Douglas Hill Cemetery, Cargill.
As expressions of sympathy, donations to the Heart & Stroke Foundation would be appreciated by the family. Cards available at Cameron's (519-881-1273) Donations and condolences may also be left online at www.cameronfuneralhomes.com
The Legacy Lives on in This Year's Toller Cranston Memorial Fund Winners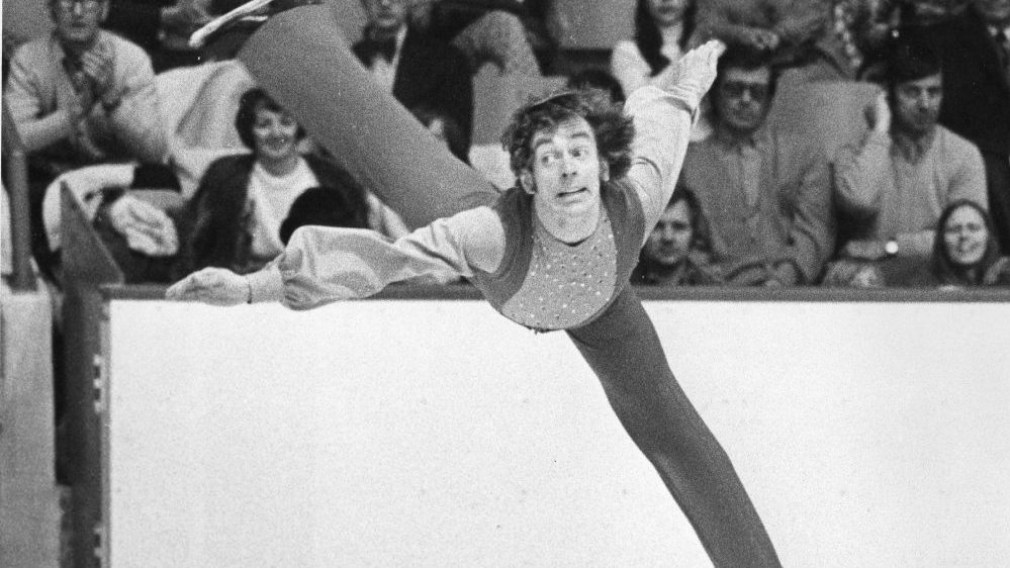 Toller Cranston was a visionary. His artistic expression, vibrancy and courage have always been something to admire and aspire to be like. For young skaters, he is a legend to look up to and his iconic skating style drives them to achieve that same Olympic success, all while using their own creativity to paint a picture on the ice.
Established shortly after his passing in 2015, the Toller Cranston Memorial Fund was set up as a way to show appreciation for the artistry he brought to the world of figure skating and to financially assist young skaters who possess the same artistic values and style as he did. The award winners have the attributes that made Toller great, and these Next Gen skaters embody exactly what is needed to carry on his legacy.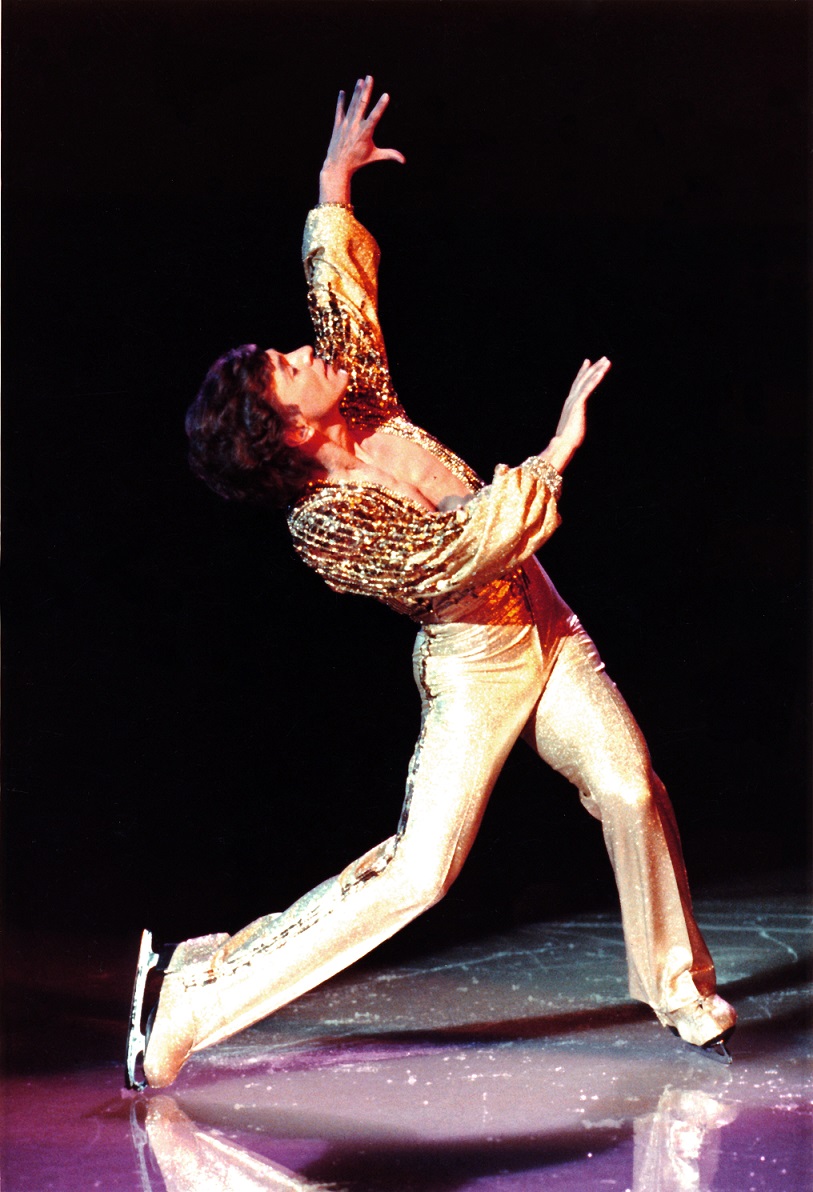 The Canadian Olympic Foundation, along with Skate Canada, are proud to announce the 2020 Toller Cranston Memorial Fund Athlete Award winners:
| | | |
| --- | --- | --- |
| Name | Event  | Section |
| Amy Shao Ning Yang | Novice Women | British Columbia/Yukon |
| Hye Jin Cho | Novice Women | Alberta/Northwest Territories/Nunavut |
| Tim Pomares | Novice Men | Alberta/Northwest Territories/Nunavut |
| Kaiya Ruiter | Junior Women | Alberta/Northwest Territories/Nunavut |
| Gabriella Guo | Junior Women | Ontario |
| Corey Circelli | Junior Men | Ontario |
| Gabriel Blumenthal | Junior Men | British Columbia/Yukon |
| Erica Estepa and Nolen Hickey | Novice Dance | Ontario |
| Nadiia Bashynska and Peter Beaumont | Junior Dance | Ontario |
| Jessica Li and Jacob Richmond | Junior Dance | Quebec |
Congratulations to each and every one of this year's recipients!
In addition to the funding for each athlete, each recipient will also be receiving a pair of boots and blades courtesy of Jerry's Skating World and Jackson Ultima Skates.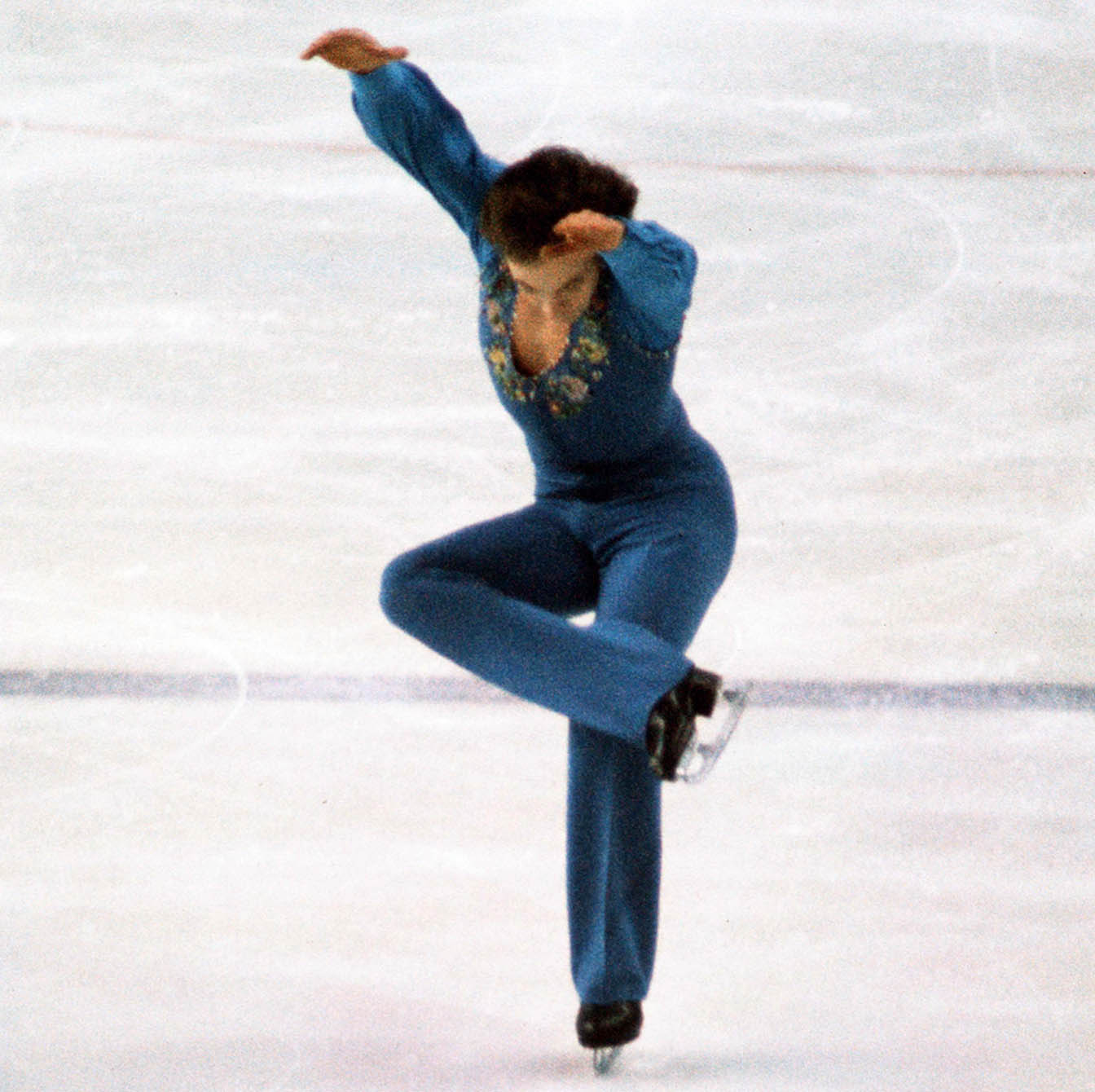 If you would like to make a donation to the Toller Cranston Memorial Fund, you can do so through the Foundation donate page here.
We'd love to hear from you! Today staying in touch is easier than ever!
E-mail us your stories, photos, thoughts, suggestions and questions. We can't guarantee we'll print each one however we will certainly read every word and in the case of questions, find answers to them all.
Contact Celina Stipanic, Alumni and Fund Development Manager at [email protected]